Comms as a Service
Amiba empowers communications service providers in the SME market
Tens of thousands of businesses use Amiba software to connect mobile, dynamic teams with their customers, securely, anywhere, on any device and on any network. Collaboration works across voice, video, conferencing, on-line meetings and instant messaging in all sectors and in integrated contact centres. The Amiba cloud-based carrier-grade platform connects with leading CRM packages to optimise business performance.
Powerful, flexible Cloud Communications for SMEs

Easy to use
Intuitive interface across all devices: smart phone apps, web portal, desk-top phone and Windows PC soft phone.

Flexible and Scalable
Add or remove or reallocate users at any time, day or night. Apply different functionality as the needs of the organisation change. Bug fixes and software maintenance are carried out for you automatically and are covered by the monthly fee.

Save time and money
The cloud-based communications server can be established and configured rapidly. There's no energy-consuming on-site box, thus avoiding capital expenditure. You pay only for the services you use each month.
Businesses running CPE on Amiba software
What business leaders say about Amiba Cloud
"By working with a leading technology partner like Amiba, we can focus on marketing and sales in the Dutch market"

Frank de Jong, CEO Dubline.
Cloud PBX
Complete communications package for the start-up and medium sized business, with full enterprise features and five nines reliability.
Video Collaboration
Leverage the ubiquitous in-company infrastructure of broadband and internet access using Chrome, Firefox or Opera browsers to the full, to enable video collaboration in a couple of clicks. Participants outside your company infrastructure can be included. There are no applications to install.
Contact Centre
Up to 200 agents, allocated among 50 skill sets, with queues with load balancing and overflow and an automated attendant for each queue, supervisor wall boards.
Smart phone apps
Complete system phone functionality is available on the Softphone applications, on smart phones and on PC desk-tops, that can be registered to the Amiba Cloud platform.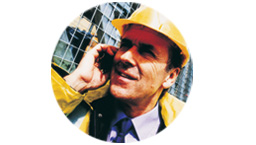 ---
---
---
---
---